Find a Recipe
QUICK - Meals in Minutes
Appetizers and Snacks
BBQ and Grill
Beef and Veal
Beverage and Punch
Breads, Muffins, and Stuffings
Breakfast and Brunch
Brownies and Bars
Cakes, Fillings, and Frostings
Candy and Confections
Chicken and Turkey
Cookies and Biscotti
Cooking for Crowds
Desserts and Ice Cream
Fruits, Fresh and Preserved
Holiday Special
International
Kid Friendly Foods
Lamb and Wild Game
Pasta and Pasta Sauces
Pie and Pastry
Pork and Ham
Potatoes, White and Sweet
Rice and Grains
Salads and Salad Dressings
Sandwiches, Sausage and Pizzas
Sauces, Salsas, Condiments, Etc.
Seafood and Fish
Soups, Stews, Chilis, Slow Cook, Chowders
Vegetables and Side Dishes
Vinegars, Pickles, Oils, Relish
Everything Else
Nana B's Recipe Blog
Talk About Fresh Chicken!
June 2011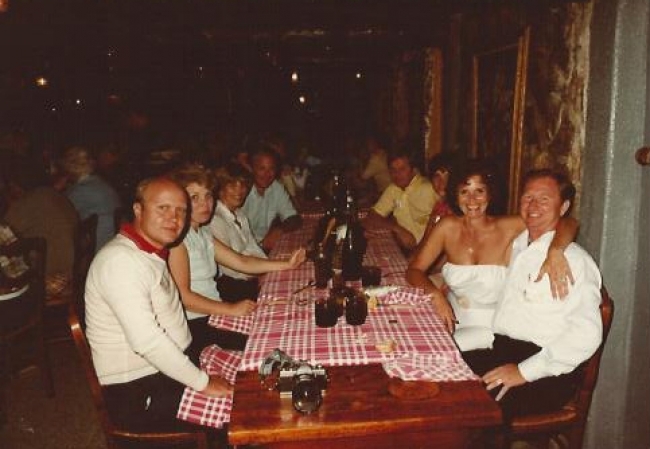 Cooking chicken nowadays is so easy, compared to the 1940's! Fresh chicken then was in the coup, ready for the Sunday dinner. My grandmother, Eula Murdock Miller, fed a hen or two, crushed corn and buttermilk, waiting for the call that "We're a comin" for Sunday dinner, which was really lunch.
Early Sunday morning she'd be up, hot water on the wood stove, headed for the pen. She'd pick the fat one, wring her head off, dipping the hen in hot water, she'd pluck it clean! Sunday dinner would be fried chicken, cut into a lot of pieces, to make sure we all got some. We were all poor, so one chicken had to do us! We ate back, neck, gizzard and all. With creamed potatoes and gravy, purple hull peas, fried okra, yeast breads light as a feather, cornbread and butter. We finished it all off with chocolate and pecan pies, washed down with sweet tea. It was a feast!

She was almost as wide as she was tall, a common southern saying, with a heart of gold. She bore 11 children, 3 died in infancy, 8 survived to grow old, four boys and four girls. What a woman!
Go Back