Find a Recipe
QUICK - Meals in Minutes
Appetizers and Snacks
BBQ and Grill
Beef and Veal
Beverage and Punch
Breads, Muffins, and Stuffings
Breakfast and Brunch
Brownies and Bars
Cakes, Fillings, and Frostings
Candy and Confections
Chicken and Turkey
Cookies and Biscotti
Cooking for Crowds
Desserts and Ice Cream
Fruits, Fresh and Preserved
Holiday Special
International
Kid Friendly Foods
Lamb and Wild Game
Pasta and Pasta Sauces
Pie and Pastry
Pork and Ham
Potatoes, White and Sweet
Rice and Grains
Salads and Salad Dressings
Sandwiches, Sausage and Pizzas
Sauces, Salsas, Condiments, Etc.
Seafood and Fish
Soups, Stews, Chilis, Slow Cook, Chowders
Vegetables and Side Dishes
Vinegars, Pickles, Oils, Relish
Everything Else
Nana B's Recipe Blog
Cheaper Chicken
June 2011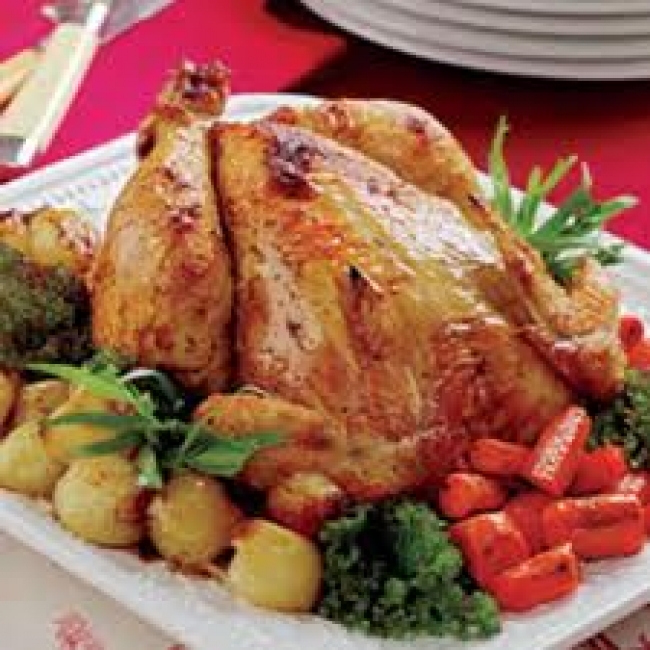 Serious about saving money? Buy a whole chicken and cut it up yourself. Pound for pound it's cheaper than pre-cut chicken, plus the pieces can be used for more things. Make soup with back and wings, grill thighs and drumsticks for dinner, and use the breasts when you're having company.
It's not that hard to do, just a little messy! Place chicken, breast side down, on cutting board. With kitchen shears, cut down each side of the back and set aside. With a sharp knife, cut breast into two pieces. Separate legs from thighs, and thighs from breasts. Necks, backs, gizzards are all good for soup stocks. We used every part, even the tail!
Go Back