Find a Recipe
QUICK - Meals in Minutes
Appetizers and Snacks
BBQ and Grill
Beef and Veal
Beverage and Punch
Breads, Muffins, and Stuffings
Breakfast and Brunch
Brownies and Bars
Cakes, Fillings, and Frostings
Candy and Confections
Chicken and Turkey
Cookies and Biscotti
Cooking for Crowds
Desserts and Ice Cream
Fruits, Fresh and Preserved
Holiday Special
International
Kid Friendly Foods
Lamb and Wild Game
Pasta and Pasta Sauces
Pie and Pastry
Pork and Ham
Potatoes, White and Sweet
Rice and Grains
Salads and Salad Dressings
Sandwiches, Sausage and Pizzas
Sauces, Salsas, Condiments, Etc.
Seafood and Fish
Soups, Stews, Chilis, Slow Cook, Chowders
Vegetables and Side Dishes
Vinegars, Pickles, Oils, Relish
Everything Else
About Us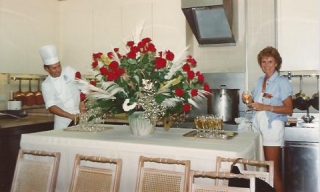 Some of my earliest, and fondest memory's are of cooking beside my mother or grandmother. Some of life's best lessons can be learned in the warmth of a kitchen, with the smell of fresh bread or cookies. Being from the south, we spent a lot of time, cooking and eating!
My grandmother kept a pen, with at least one hen in it, all the time. She fed it buttermilk and crushed corn, just waiting for the call that we were coming for dinner.
Sunday dinner was actually lunch, and it was a feast! As many of her 8 children that could, would come, for the chicken, gravy, black eyed peas, pecan pie, chocolate pie and sweet tea. Her name was Eula and she was a fine cook! What a woman! She bore 11 children, she lost 3 in early age,4 boys and 4 girls lived to be adults.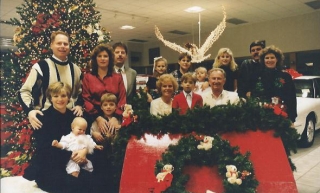 My husband John, and I were both born and raised in rural, West Kentucky. We married there and started in the used car business. In 1967 we moved to the Chicago area for 5 years, then on to Milwaukee for the next 35 years.
By this time, we had bought a Pontiac store on the south side of Milwaukee. The people are great, and they were good to us. We had one of the largest single point GM stores in the country. That allowed us to win sales contests each spring, that took us all over the world! We have dined in the finest restaurants in Rome, London, Paris, Hong Kong, China. We know good food when we taste it! Our children worked with us from an early age, and they too, took trips to far away places. We were very blessed, to get to know people that traveled with us, and the people we met around the world.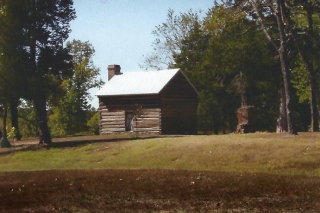 Now, retired, we returned to Kentucky. Our two daughters stayed in Milwaukee with their families, our son brought his family to Kentucky. We own the family farm (since 1852) and we have built a lake and worked the land into a park like setting. We hope to build on the lake next year.
My children were young when we lived in the Chicago area. When they came home from school I tried to be there with warm cookies or something good to eat. My son, now 48, says sometimes at 3:00 he wants a warrn cookie! He can still remember. He made a great pound cake at that time. He now owns a great restaurant. All nine of my grandchildren have been brought up in the kitchen. They all had an apron with their names on them, and they cooked!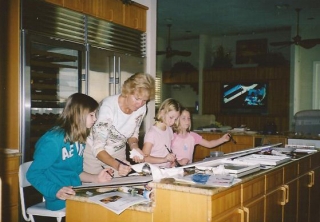 Even though we all love to cook, we like to do it QUICK, then, get out of the kitchen. You need to always use the best ingredients you can afford to use. If you can only afford beans, season them well. We grew up eating vegetables and meat only on Sundays, when we could afford to.
Enjoy your time in the kitchen, it takes up a good portion of your life. And it is time well spent, with your family!